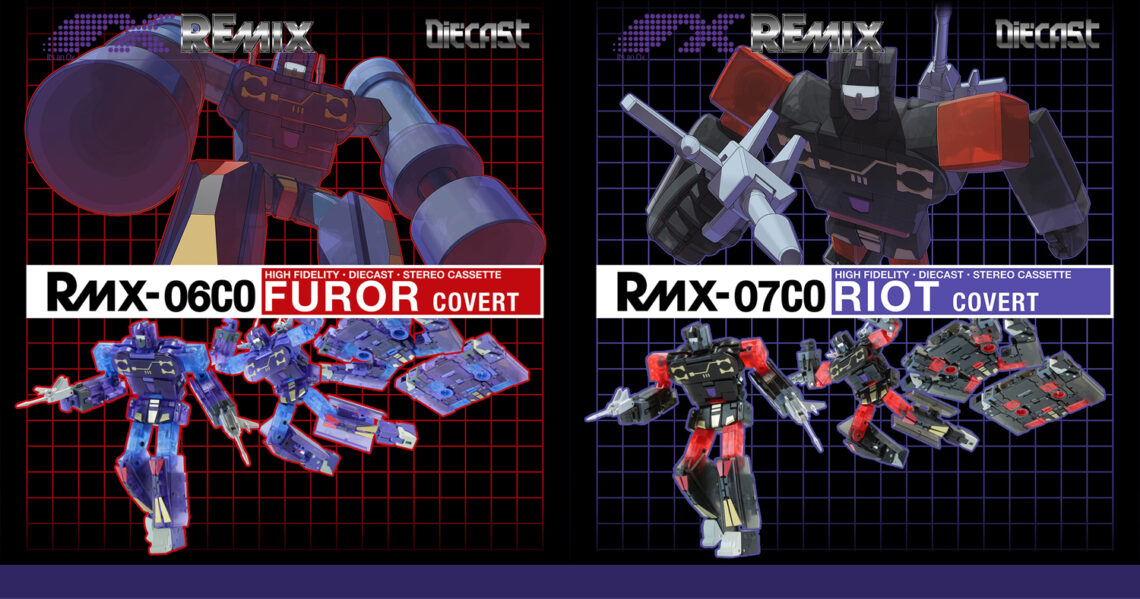 TFcon sponsor Ages Three and Up is proud to announce the TFcon Toronto 2021 exclusive Ocular Max Remix Series RMX-06CO Furor and RMX-07CO Riot Covert 2 Pack.
Continuing the tradition of the covert tape series, this combo comes in a stealthy clear-colored scheme. As the name implies, the covert duo is equipped to sneak by any enemy defense. Just don't let this exclusive sneak by you.
In cooperation with Ocular Max, Ages Three and Up, and Toy Dojo, this 2 pack will be available in limited quantities while supplies last during the TFcon Toronto weekend December 10th – 12th, 2021. The cost of the 2 figure set will be $190 CAD at the show. Get yours before they are all gone!