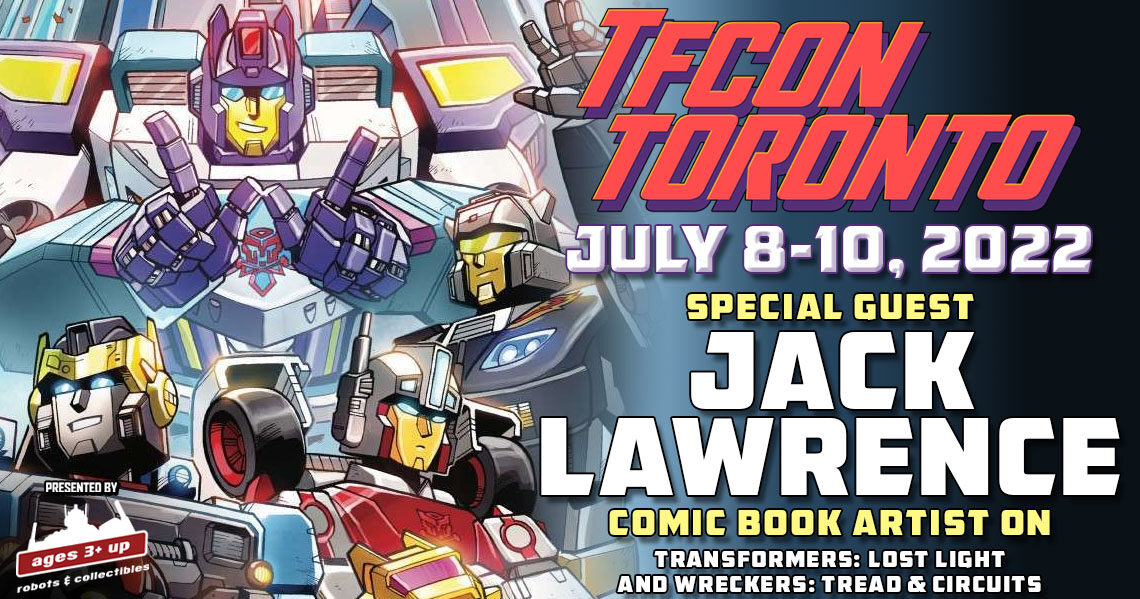 TFcon is happy to welcome IDW Publishing artist Jack Lawrence to TFcon Toronto 2022. Transformers fans will recognize his work as the artist of The Transformers: Lost Light and Wreckers: Tread & Circuits comic book series. He will be in attendance all weekend and offering prints and commissions to the attendees.
Jack Lawrence is presented by Ages Three and Up.
Guest update: Unfortunately, Jack Lawrence will no longer be able to join us at TFcon Toronto 2022.