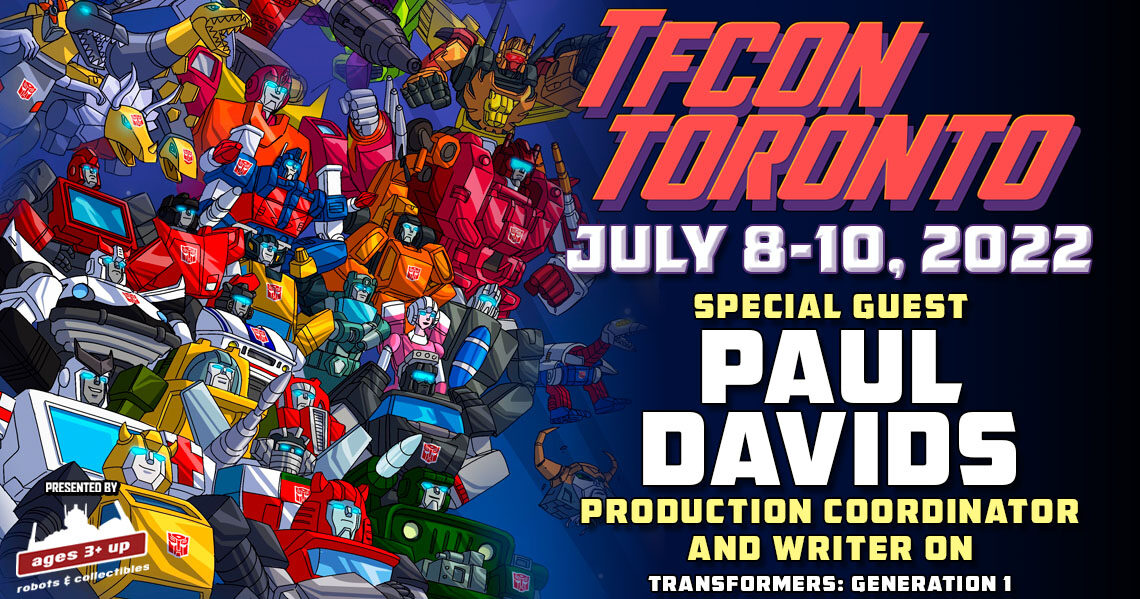 TFcon is very happy to welcome Transformers Generation 1 Production Coordinator Paul Davids to TFcon Toronto 2022. He also wrote the G1 episodes Cosmic Rust, Chaos, Thief in the Night and Grimlock's New Brain.
Paul will be taking part in a Q&A panel and autograph sessions with the attendees of Canada's Premiere Transformers Collectors Event.
Paul Davids is presented by Ages Three and Up.