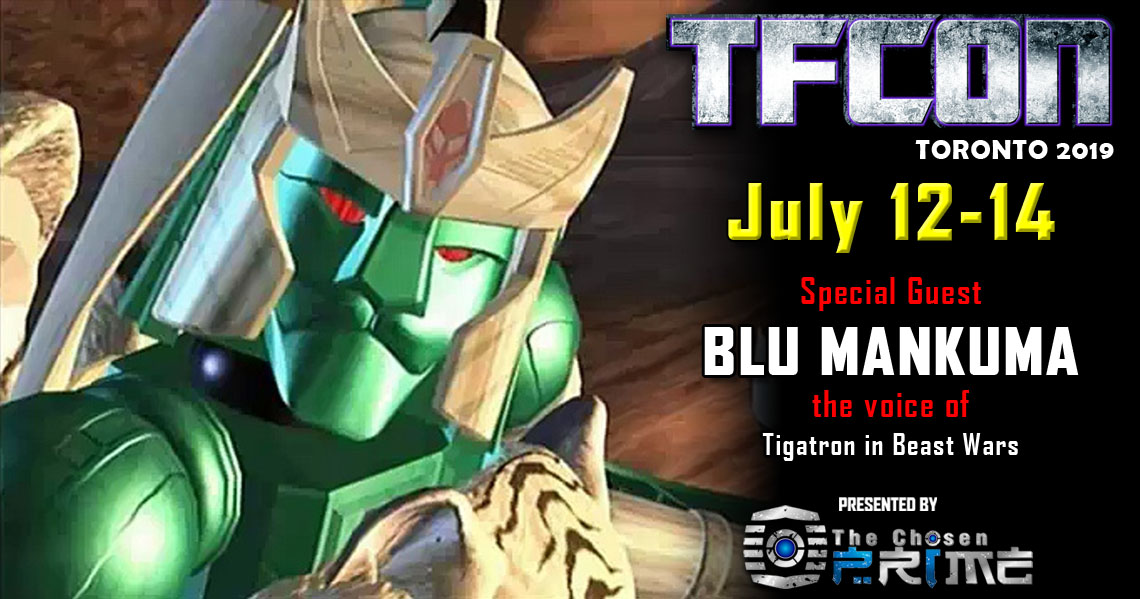 TFcon is happy to welcome Transformers voice actor Blu Mankuma to TFcon Toronto 2019 for his first ever TFcon.
The voices of Tigatron and Tigerhawk in the Transformers Beast Wars cartoon, he also voiced Gigabyte from ReBoot, Roadblock from G.I. Joe: A Real American Hero and Heavy Duty from G.I. Joe: Spy Troops and G.I. Joe: Valor vs. Venom. Mr. Mankuma will be taking part in a Q&A panel and autograph sessions with the attendees of the world's largest fan-run Transformers convention all weekend long.
Blu Mankuma is presented by  The Chosen Prime.