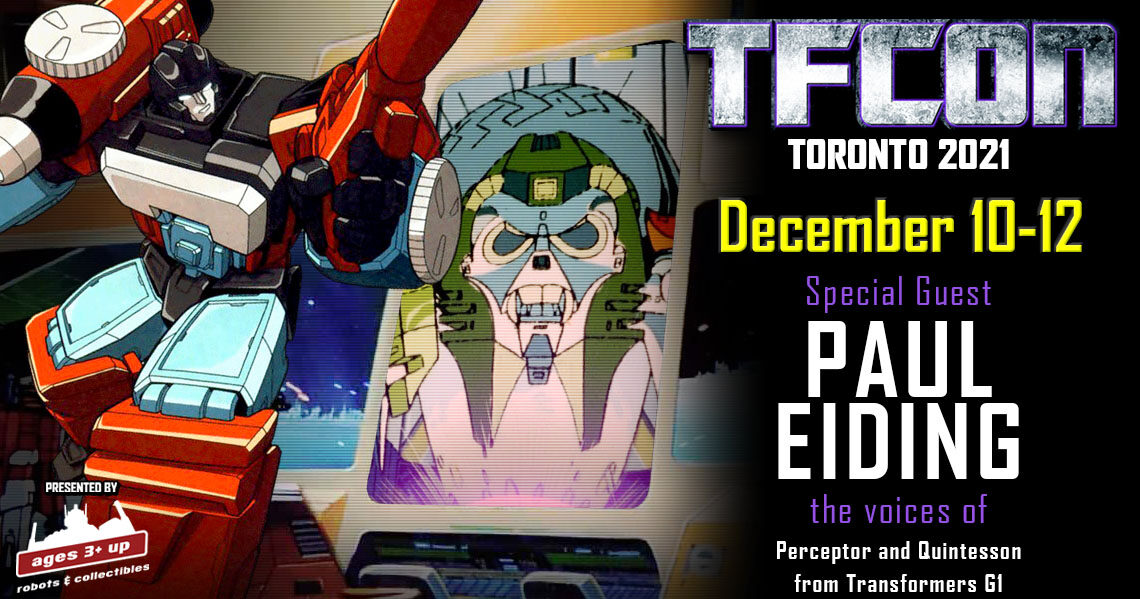 TFcon is very happy to welcome Paul Eiding the voices of Perceptor and Quintesson in Transformers Generation 1 to TFcon Toronto 2021 to celebrate the 35th Anniversary of Transformers The Movie. He is also well known as Colonel Roy Campbell in the Metal Gear Solid video game franchise.
Paul will be taking part in Q&A panels and autograph sessions with the attendees of Canada's Premiere fan-run Transformers convention. Paul Eiding is presented by Ages Three and Up.
UPDATE: Unfortunately, we have received word that Paul Eiding will no longer be able to attend TFcon Toronto in person.
Paul will be joining us remotely to join Jerry Houser for their G1 Q&A panel Saturday afternoon.